Compare DVD Rental
Compare the best DVD rental services, read our independent website reviews and compare hundreds of DVD rental price plans from the best providers.
Welcome to Compare DVD Rental - The UK's #1 DVD Rental Comparison Site
We check our prices daily, ensuring our listings are up to date and accurate
We list the latest promotional offers, so you can view the best deals available
We compare dvd rental price plans from every UK dvd rental provider
Compare DVD Rental
How do I find the cheapest DVD rental provider?
Compare the prices of online DVD rental plans from every UK provider. Use the drop down box in the yellow box above to select roughly how many films you are looking to rent per week, and we'll search our database and display the DVD rental price plans which match your criteria. Most plans include a free trial, so new customers can sign up and try out the service free of charge!
Compare DVD Rental
How Does It Work?
Main Article: Online DVD Rental Guide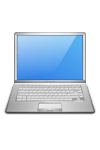 1. Choose
Browse selection of thousands of DVD films online.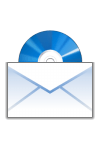 2. Receive
Your DVD rentals are sent to you by 1st class post.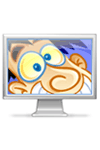 3. Watch
Enjoy your films and keep them as long as you like.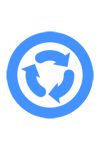 4. Swap
Return discs by free post and get more DVDs sent soon.
Renting DVD's and Blu-ray discs on the internet couldn't be easier. After signing up to one of the offers on this site, log in to your account and start browsing the selection of titles and add some to your rental list. The provider will then send your choices out in the post to your home address. There are no due back dates; you are able to keep the discs as long as you like and there are no penalty charges. Once you've watched the film, post the disc back in the pre-paid envelope. When this is received, another film on your rental list is dispatched. Check out the free trials available and start renting discs for free today.
Compare DVD Rental
Why Rent DVDs Online?
Main Article: Online DVD Rental Guide
Huge choice of films and games
Try for free with a no-obligation free trial
Free first class post both ways
No late fees - Keep each film for as long as you like
Watch films online - streaming including in some DVD rental packages
No long term contracts - you can cancel at anytime
Compare DVD Rental
Free Trials
Main Article: Free DVD Rental Trials
A free trial lets you try out a rental service risk-free. When you sign up to a monthly rental package, most providers will let you test out the service for free, usually for two weeks or a month. During this time you rent films and games as if you were a paying customer. If, for any reason, you don't want to continue with your subscription, you can cancel your account, return any discs you still have at home, and you will not be charged. Otherwise, if you enjoy the service and wish to continue renting DVDs online after your trial period, you will be automatically charged the subscription fee each month. You are also able to move up or down subscription plans at any time if you find you want to watch more/less movies each month.
Compare DVD Rental
About This Website
Main Article: About Compare DVD Rental
We all love watching films, and we believe there's no easier or more affordable way to rent DVDs by post from an online provider. We have scoured the internet in search of the best DVD. Blu-ray and video game rental websites and compiled a searchable list of the features they offer and the monthly cost of every UK rental price plan. We hope you find this useful when choosing which plan is the best value for you and your family.
We compare every DVD rental package from every UK DVD rental company. You can be sure to find complete listing and plan details since we compare 100% of the DVD rental market. Our aim is to make compare DVD rental the most comprehensive DVD, Blu-ray and video game price comparison site in the UK.
Share
Everyone loves watching the latest movies. Share this website with your friends online now!
Price Comparison
Use our comparison tool to compare DVD rental plans and find the cheapest provider!
Make a selection above, click search and we'll search for DVD rental packages which match your requirements.
Main Article: DVD Rental Price Comparison
We Recommend Prime Video
Thousands of popular movies & TV shows, award-winning Amazon Originals and live sports. Plus, FREE One-Day Delivery on millions of items.
Watch anywhere, anytime with unlimited access throughout the UK. Watch exclusive hit TV shows before they air on British TV. Available on a huge range of compatible devices including Smart TVs, games consoles, Kindle Fire, iPhone, iPad and laptop.